How to make your Youtube channel. Hii Friends, Today's era is an era of social media where everybody wants something new. Today we are talking about how to make your own Youtube channel . Whenever we are in trouble we open you tube, If we not find answer of any question we use you tube, To listen songs, for watch video or learn something new obviously we can open you tube. we open you tube always but never thought that how these videos are uploaded here.
How to create your Youtube channel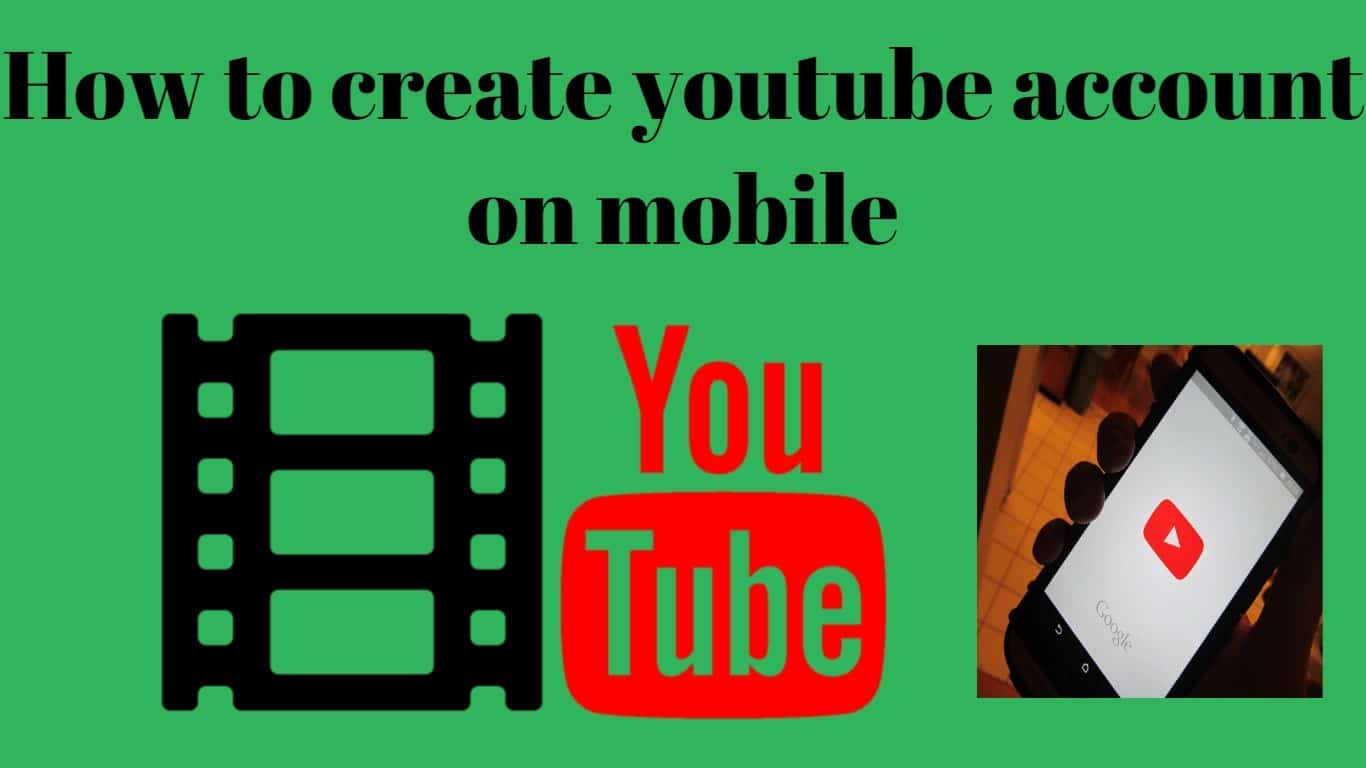 After knowing all this, we also want to make our YouTube channel. but we donot know about this. so we become sad and drop the idea. But friends, this work is very easy and you can make your own you tube channel comfortably with these easy steps given by us. how to make Youtube channel ?
Today we learn to create our own you tube channel and uploaded the video on it. You tube is a biggest website for video sharing. Apart from this we can earn money from YouTube. We use you tube when we want to learn anything from online internet. Mostly people use Mobile phones for using you tube because everyone has no laptop or private computer. so we tell you to make your own you tube channel using your mobile phone on which you can upload your video also on your channel. so read carefully and follow these easy steps given by us.
How to create youtube account on mobile
First you have to download you tube app from google play store, It is free of cost.
After downloading, install and open it
Now you can see account option , you have to click on it and sign in
After clicking on Sign In, you will see a plus icon in front of the account. If you have already logged in an email ID in your phone, then you will also see it here. And you want to create your own YouTube channel with that email ID and select that email ID and login directly.
If you want to create a new account, then click on the plus icon to create your new account.
After creating your new Id you also create your channel via this new account or login with old account.
Now you will come on home screen of you tube
Click again on Account icon
Then click on my channel
you will see your name or account name which you create, here you have to fill up your account name which u want and click on create channel icon
now you may go on setting icon for changes of your channel setting
Here you can create a logo and setup a background image for your YouTube channel
you can change the name of your You Tube channel again in future also, as required.
you can give a desciption for your channel. In the description you will tell about your you tube channel.
After filling out all these types of information your YouTube channel will be ready.
After all now we have to learn about video uploaded on our channel
First you have to create your own video and edit it.
At your you tube channel u can see a camera icon.
you have to click on it and upload your video on it.
Percentage will be shown for video upload
Now you can give a perfect Title to your video.
And give a perfect description for your video.
And finally your video will uploaded you can share your video.
Hope u liked it. Thanks.What kind of information do you want you can suggest us in comment box.